Professional Governance

What is Professional Nursing Governance?
Professional governance is a structure that empowers professional, direct-care registered nurses to contribute collaboratively as decision makers regarding the nursing practice environment.
What does the Sarah Bush Lincoln Professional Nursing Governance do?
The purpose of professional nursing governance at Sarah Bush Lincoln is to empower registered nurses to share in leadership by identifying concerns and driving decisions to improve professional practice, patient care, quality, and safety in order to strengthen our culture of excellence while providing trusted, compassionate care to all and promoting healthy communities.
History
2016
In August of 2016, a group of 16 registered nurses throughout the organization formed the first Professional Nursing Governance council at Sarah Bush Lincoln. The initial purpose of the council was to ensure that direct care nursing staff had a voice in the care that they provide to patients every day.
2017
After its formation in 2016, the global council began building a foundation. This foundation included the development of structures, processes, team building, community outreach and the initiation of unit based councils.
2018
In 2018, the council worked to complete several goals. They completed the formation of by-laws, the development of a visual model, and the creation of a webpage for the SBL nursing site. In addition to accomplishing these goals, the council continued to work with nursing leadership in various aspects of the nursing profession, such as patient experience, evidence based practice, patient safety, and professional development.
2019
So far in 2019, the global council has participated in many different projects. Some of these include peer review and clinical ladder. The council also hosted their first ever Professional Nursing Governance Retreat at U-Hotel in Charleston on Tuesday, September 24th. Members from each unit based council were invited to join this fun and educational leadership experience.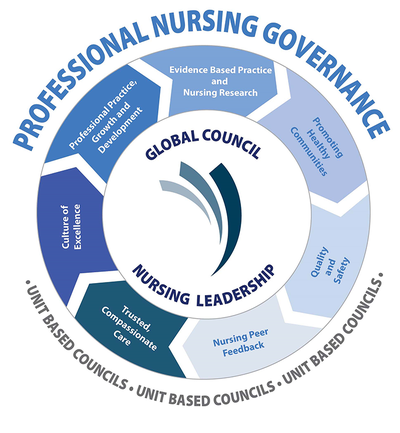 ---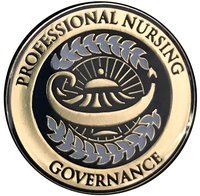 Look "past simple notions of empowerment and seriously look at empowerment as a frame of reference for engaging the staff more fully in those decisions that affect what they do".
~Tim Porter O'Grady